Technical parameters:
Hardware:RTL8881AN+RTL8192ER chip solution.
Wireless Transmission Rate:1200Mbps
Radio frequency: 2.412~2.4835 GHz,5.180 ~ 5.825 GHz
Wireless Standard:IEEE802.11ac/a/b/g/n
Voltage:100~240V,50/60Hz

How to Set up:

You can connect the extender to your existing WiFi network with two ways.
1. Connect with WPS. If your router has WPS capability, you'd better choose the One key to Repeat to set it up, follow this link to set it up:
How to Connect The WiFi Range Extender to Existing WiFi with WPS
2. Connect with the Seriud installation assistant. For more information, see Connect with the Seriud Installation Assistant.

Connect with the SERIUD Installation Assistant

① Plug the extender into an electrical outlet proximity to the WiFi router or access point and wait for the Power Lamp to light on.
② Search and connect to the extender WiFi network"COMFAST-xxxxxx" in your wireless network list with a laptop or smartphon.
Note: Keep your smartphone or laptop being connected to the extender during the installation.

③ When the extender is connected for the first time, the management interface will pops up automatically. If not, launch a web browser and enter 192.168.10.1 in the address field. Enter the default password admin and click Login.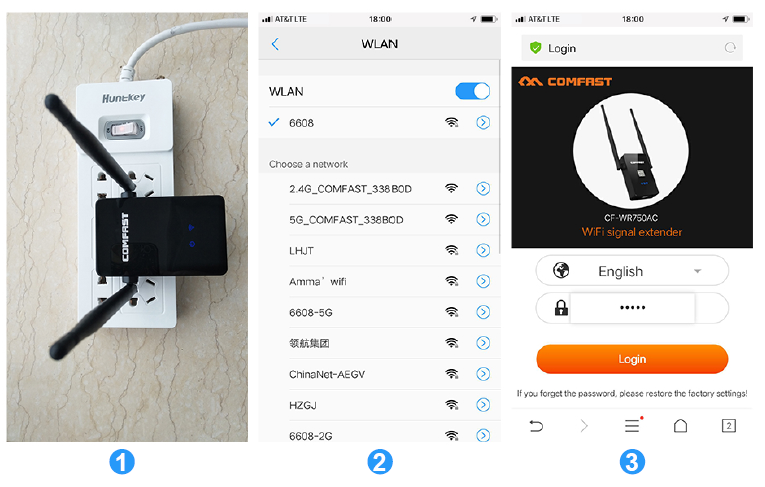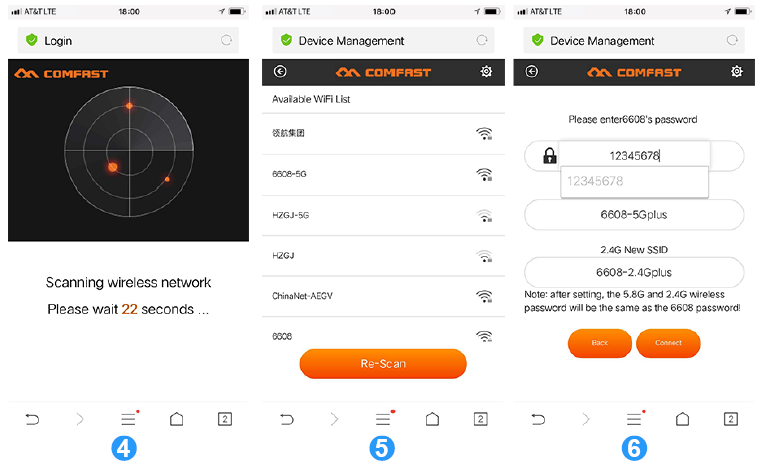 ④ It will scan the wireless network signals around.
⑤ Select the WiFi network you want to extend, click the Re-Scan button.
⑥ Please enter existing WiFi network password and click the Connect button.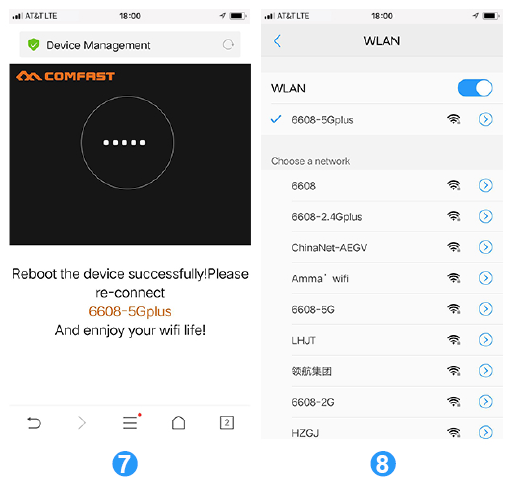 ⑦ After the installation is complete, it will reboot automatically.

⑧ Then connect your new extender SSID and enjoy the WiFi